Anti-Fog, Anti-Mist, and Anti-Scratch Properties
One's ability to see is extremely important and therefore one's vision should be protected. uvex's safety glasses range has been designed with safety and practicality in mind. Our modern, yet functional eye protection glasses range makes use of the newest and best technology to ensure your eyes are always protected while providing the wearer with absolute comfort. All of our safety glasses have our famous supravision coating ensuring that your lenses have anti-fog, anti-mist, and anti-scratch properties. We have also incorporated a high level of UV protection to ensure your eyes remain protected while wearing your UV safety glasses .
Safety Goggles
For working environments that require added eye protection, uvex does have a safety goggle range. These safety goggles can transform from safety glasses into protective safety goggles by simply switching out the side arms for the headband. Designed to provide extreme comfort and safety, our goggles range will ensure that eyes are protected in the most hazardous of environments.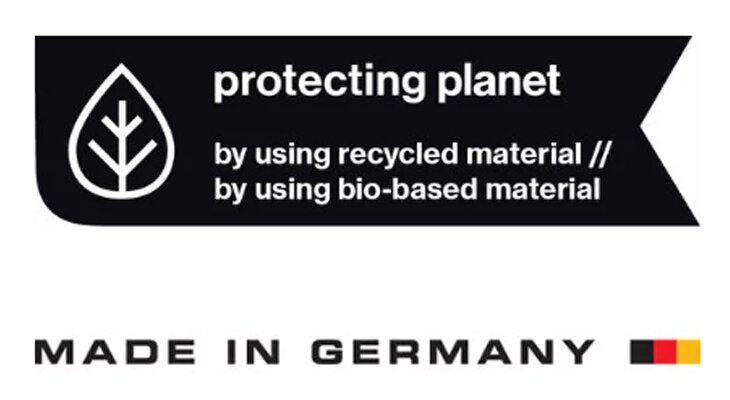 The soft face seal of the guard version is made up of more than 35 percent recycled granulate, which comes from production waste.
Made in Germany
uvex's pioneering lens coatings deliver the very best in German engineering. Developed in our own manufacturing facilities in Fürth, Germany, our lens coatings are permanent, even after repeated cleaning. This offers great value for money and means you can get on with the job at hand, without any distractions from your eyewear.
Protective Safety Goggles and Glasses Features
uVex safety glasses and goggles have been designed with the following features to ensure extreme protection and comfort during long wearing periods.
Supravision
This special supravision coating technology was developed by uvex and ensures that the wearer benefits from a lens that is permanently anti-fog and anti-mist, as well as has anti-scratch properties. Therefore, one will always have perfect vision while working in dangerous environments that require extreme accuracy.
UV Protection
uvex has put extra effort into creating UV safety glasses and goggles. All of our safety glasses and goggles have UV400. This ensures that the wearer's eyes and the sensitive skin around the eyes are 100% protected against dangerous UVA and UVB radiation. This protection is effective up to 400 nm.
X-Tended Eyeshield
Most of the uvex safety glasses have an extended eyeshield or sideshield. The sideshield provides added protection to the side of the eye. This ensures that the wearer is protected from hazardous materials that could propel into and hurt the eye from side angles. The extended eyeshield wraps around the brow and seals in order to protect the wearer from any potential practicle ingress.
Comfort
As safety glasses and goggles are to be worn for extended periods of time, comfort is of the utmost importance. Therefore, uvex has ensured that all glasses and goggles be designed with the wearer's comfort in mind. Depending on the type of glasses and goggles, different comfort features have been utilised. Some of the most noticeable comfort features include ergonomically designed side arms, soft and flexible nose pads, and soft-grip temple ends. These features allow for the glasses to be adjusted to fit the wearer perfectly and ensure that they do not slip off of the face.
The uvex Safety Glasses and Goggles Range
cx2: 9198256
Simply striking: the attractive, dynamic frame design noticeably increases wearer acceptance – and therefore safety in day-to-day working life.
cx2:9198237
Anti-fog and scratch-resistant: the improved uvex supravision excellence coating with proven UV400 protection guarantees a clear view in every situation.
suXXeed: 9181265
Ideal even for long periods of wear: the ergonomically shaped side arms with extra-soft temple ends offer a comfortable and secure hold at all times.
i-guard +: 9143300
No slipping or uncomfortable pressure: the soft, flexible nose pad guarantees a perfect fit with maximum wearer comfort at all times.
i-lite: 9143265
The perfect fit for the whole team: thanks to their ergonomic design, the spectacles can be adjusted perfectly to any head shape – guaranteeing even greater comfort and safety.
i-lite: 9143281
safety spectacles with 3-position side arm inclination and adjustable side arm lengths for maximum adaptability
the uvex supravision excellence lens coating provides permanent anti-fog protection on the inside and is extremely resistant to chemicals and scratches on the outside
frame colour: anthracite, blue
PC lens: clear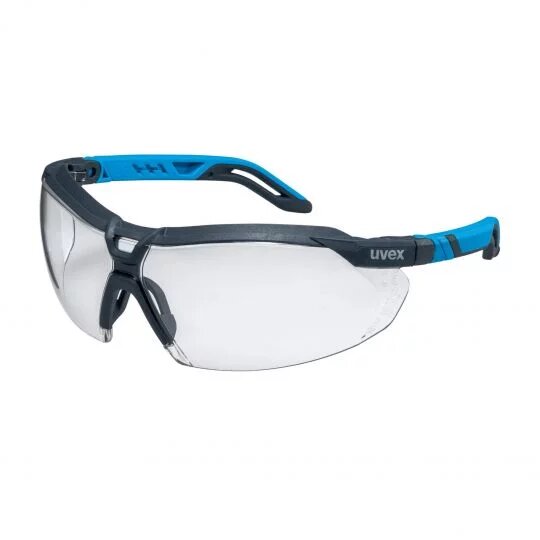 i-5: 9183 265
For special challenges: the optional clip-in frame reliably protects the wearer during work that involves significant amounts of dirt and dust particles, for example.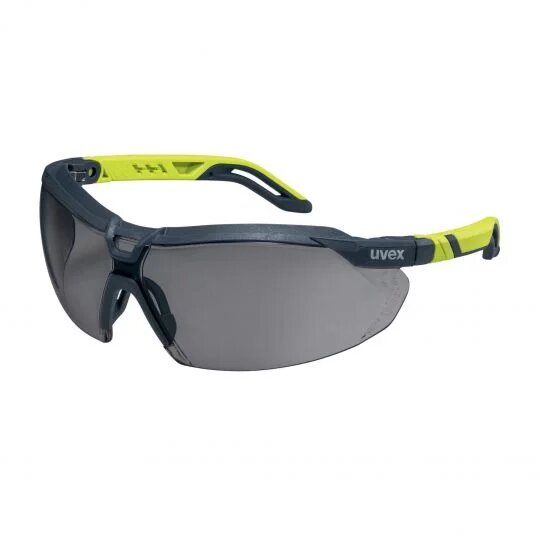 i-5: 9183 281
safety spectacles with 3-position side arm inclination and adjustable side arm lengths for maximum adaptability
the uvex supravision excellence lens coating provides permanent anti-fog protection on the inside and is extremely resistant to chemicals and scratches on the outside
frame colour: anthracite, lime
PC lens: grey 23%